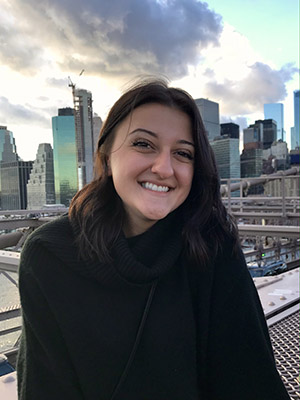 I am a Research Associate in Dr. Lirman's coral restoration and benthic ecology laboratory. My research focuses on coral restoration and the potential benefits and impacts that outplanting has on restoring healthy reef ecosystems in South Florida. My current research is part of a project with the Florida Department of Environmental Protection to study the ecological impacts that restoration of Acropora cervicornis has on community and ecosystem levels. I recently began working on the Reefense project through DARPA, which focuses on a new approach to restoration that uses hybrid grey and green artificial reefs to restore reef ecosystems. I also assist with restoration fieldwork and outreach with the Rescue a Reef program.
I completed my bachelor's degree in Biology at The Ohio State University in 2020. For two summers, I participated in research in aquatic ecology at Ohio Sea Grant's Stone Laboratory field station in Lake Erie, as well as worked in education and outreach with the public.
In 2019, I interned with the Whale Shark and Oceanic Research Center in Honduras and had my first experience in coral restoration fieldwork and conservation outreach programs. Since then, coral restoration and marine conservation have become my passion, and I am fortunate to now work with such an incredible team of restoration practitioners, in and out of the field.